I want to post a million pictures but I'll opt for only ....... 12.
Swiss Days
We had such a great time in Utah over the Labor Day weekend. We arrived in Midway, Utah in the middle of the night. Something like 2:30 a.m. Put up our tent in the chilly and damp dark. Played hard. Shopped hard. Roasted giant mallows. Smelled bad. Looked bad. Walked a lot. And talked, and talked, and talked. When my family gets together, we all like to stick together. Where one person goes, we all go. Fun stuff. Papa and Grammy were definitely missed this year. I think it was the first time they didn't go to Swiss Days in probably 30 years. It wasn't quite the same without them.
Here are a few pictures of the great weekend.
All the million people at Swiss Days enjoying the best craft show EVER! No old lady crafts allowed here! This picture was taken late Saturday evening. Nice size crowd considering most of the stuff was sold and gone by then. Pretty popular place to be on Labor Day Weekend.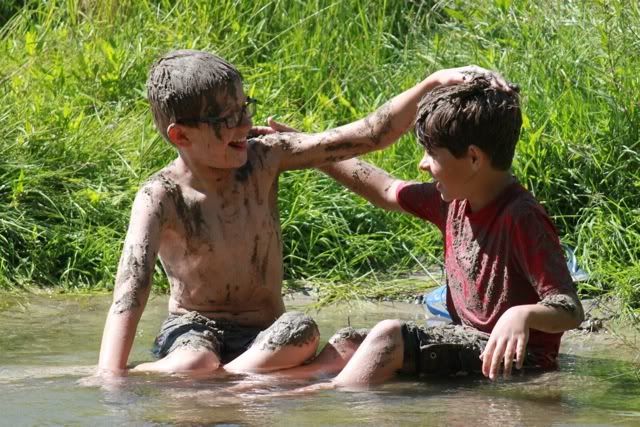 Someone called these boys "Muddy Buddies". I thought it was an appropriate name.
The kids spent a lot of time in the creek. Nice and cool water to enjoy during the hot afternoons.
Mercedes enjoyed looking at, but NOT touching, the caterpillars.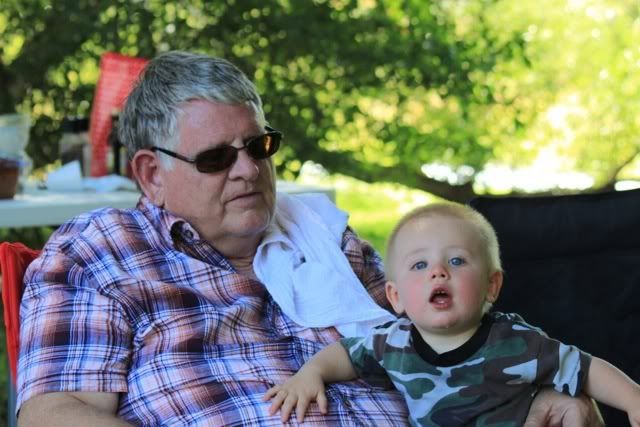 Ethan had his first birthday. Beautiful blue eyed baby!
Jacob's Mom and Step Dad came and spent a night. It was wonderful to have them join us. They are great company.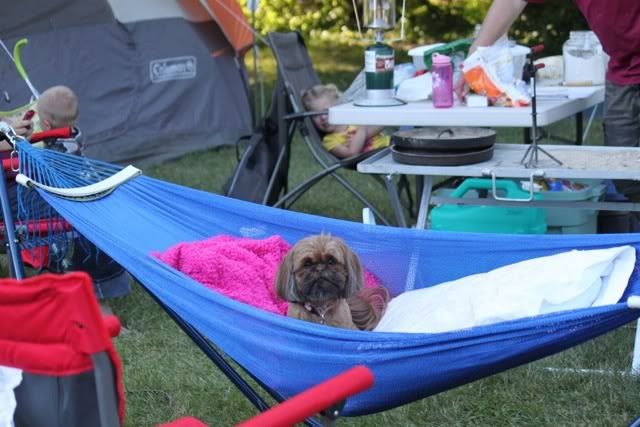 Tootsie enjoyed the hammock. Notice the pillow and blanket. She thinks she is such a people!
Sassy Hair
I went about 2 years coloring my hair red with black. Then I decided it was time for a change. I wanted to go all the way red so I tried that. I wanted it to be the color of Allison Iraheta's hair.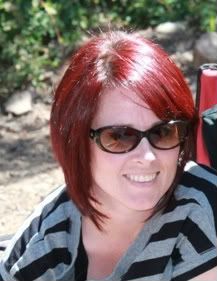 It was almost the right color. Thing is, the red fades way too fast for me. I felt like I needed to go in every 3 weeks and have it re-dyed. Too expensive. So I switched again. To this...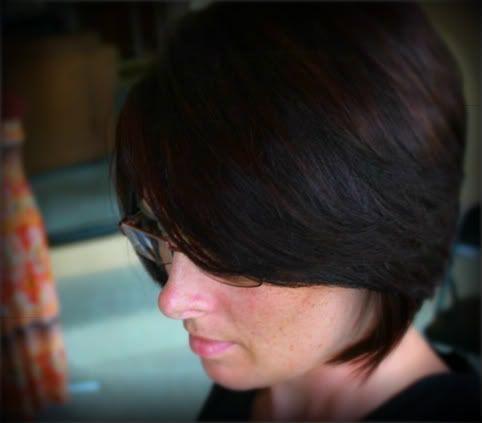 Boring. Brown. Simple. Adia flipped out, "You ruined your hair Mom! It's black!" Like she was going to die or something. It's not black. Just dark brown. Silly girl. Jake really liked it. He said it reminded him of...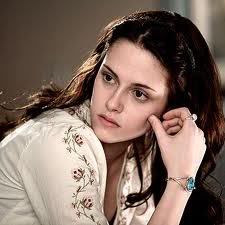 ...Kristen Stewart? Pshssst. Whatever!
I love to sew. This weekend I made two dresses. The first, which I will not post a picture of, turned out darling but I made it WAY too small. So much for using my dress dummy. Evidently I need to learn how to use it right. I will post a picture of the dress when I can actually fit in it. The second one I whipped together in about an hour flat. Top to bottom, including tracing the pattern, laying and cutting it out, and sewing. (I even impressed Jake.) Easy peasy. I got the FREE Maxi Dress pattern from
here
. I made mine longer than the original pattern. It is super comfy and I want to make about 10 more. All different patterns and colors.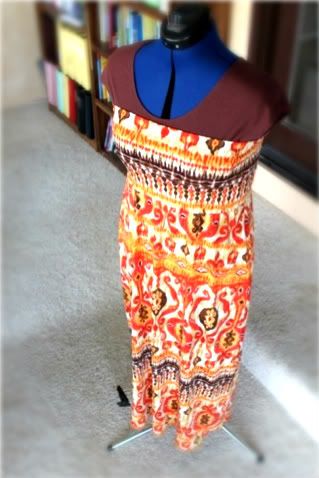 good things:
1. down sleeping bags
2. audio books (for listening to while driving)
3. hobbies