I didn't take my camera with me when I went to California last weekend. Silly me. I should always take my camera. Good thing my mom brought hers.
The evening was so beautiful on Saturday. The weather was perfect. So was the lighting. Adia took one look at the orchard across the street and decided she needed to be in an impromptu photo shoot. Adia grabbed her grandma, because she had a camera, and went running across the street to the neighbors orchard. They crossed a ditch and stepped in some mud, but they had fun. Half way through the photo shoot they yelled over to me, "We need a book and some flowers." I ran around the yard cutting some random flowers and then ran in the house and grabbed an old book. I guess props are important to a photo shoot.
Here are a few of the pictures my mom took. I think the subject matter is pretty cute. Remember, we are not professionals. We are just regular people with a regular camera and a Photobucket account.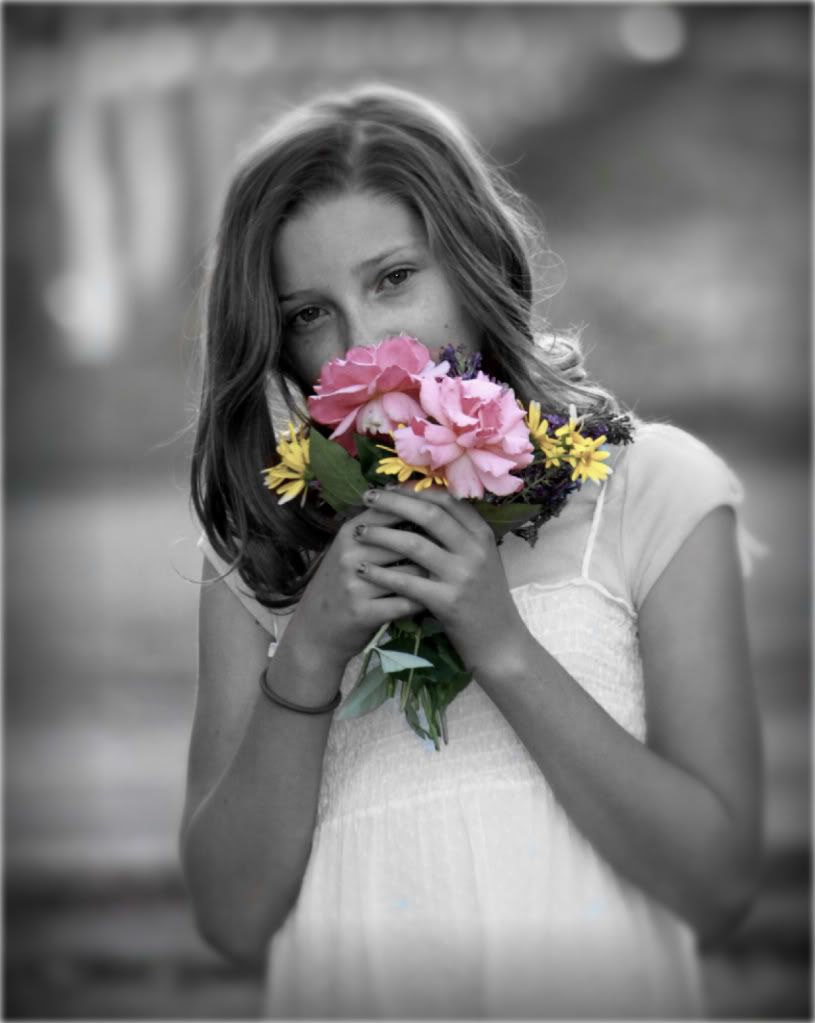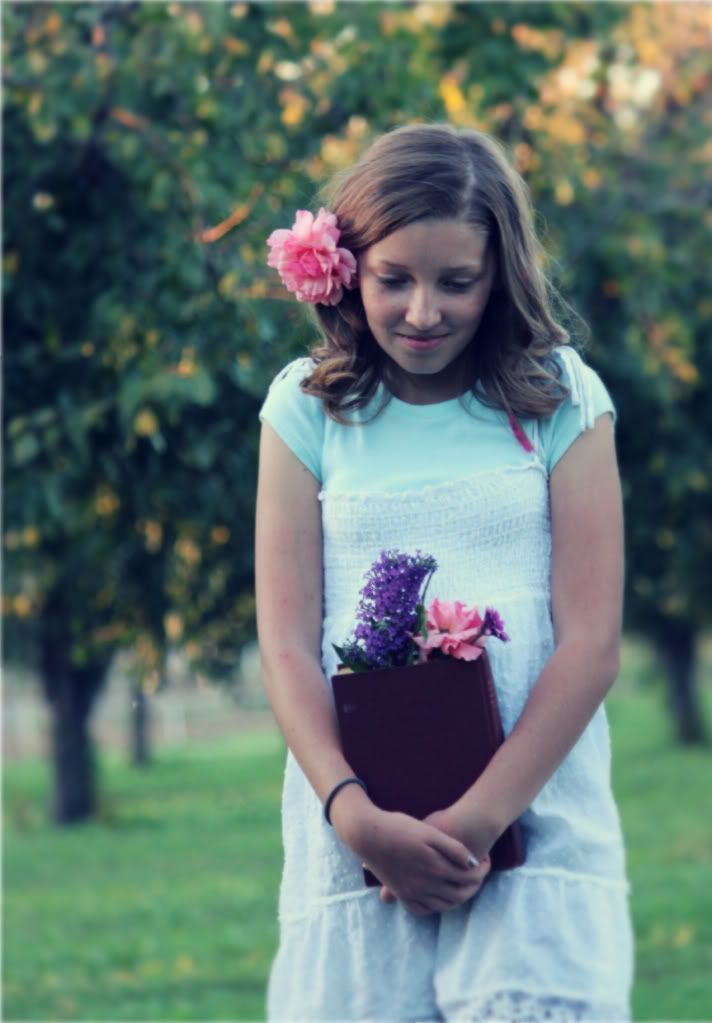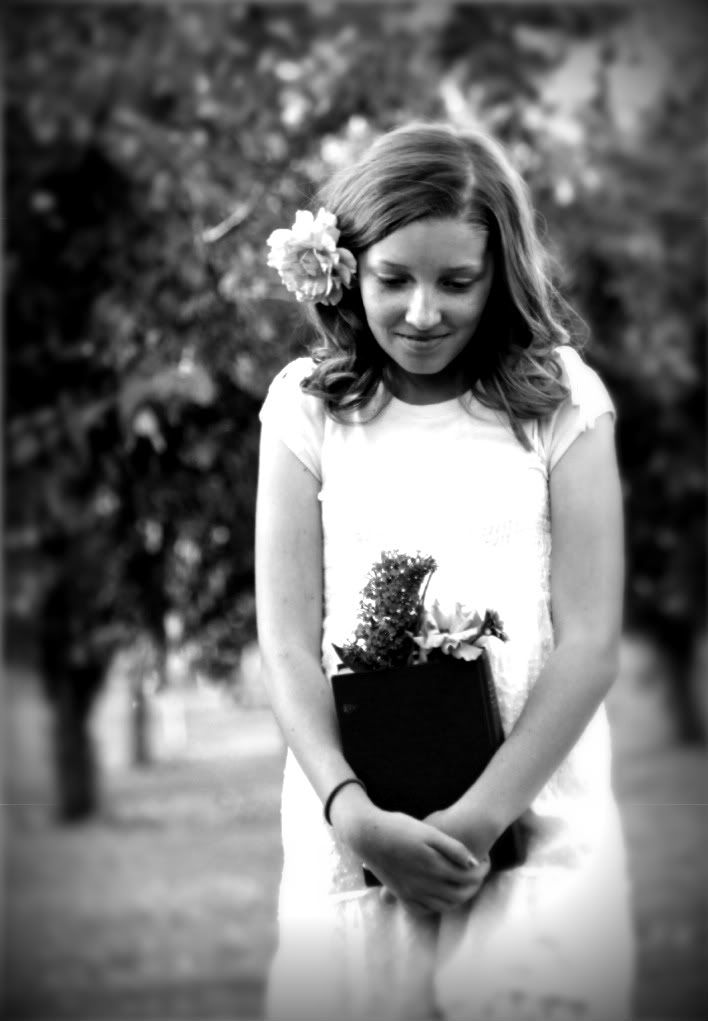 good things:
1. orchards
2. flowers
3. grandmas