I literally have about one minute to post something so I am warning you all that it won't be super exciting.
In my family, whenever there are more than 2 people gathered, we call it a party. My brother and his family, my mom and my grandparents had gathered and so there was a party. I didn't want to miss it if I could help it. I took Adia (the boys had too much going on) and we headed over the mountain for a quick trip to be with the party.
While in CA, we hit McDonalds for breakfast. Of course. We stopped off at a Goodwill and found all kinds of sweet stuff for Halloween. We talked, rather yelled, a lot. (We only have a + volume control on our family remote.) We "computed". We stayed up late. We ate apple pie. We went to Wheatland to visit a really great pumpkin patch. We raided the garden for pumpkins and cornstalks and dead artichokes and raided the candy bar closet for candybars. We laughed and some of us even cried a little. It was sad to have to leave. Here are just a few pictures of all the happenings.
Papa and Grammy took us to a really big pumpkin patch. There were lots and lots of people and lots and lots of pumpkins everywhere.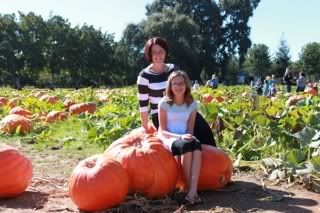 We stopped and took a few pictures among the big pumpkins in the patch.
Here is Grandma J. with just 2 of her girlie grandkids.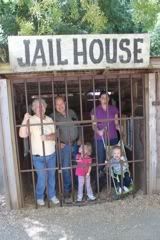 All these guys have "Trouble" as their middle name.
Me and Grammy.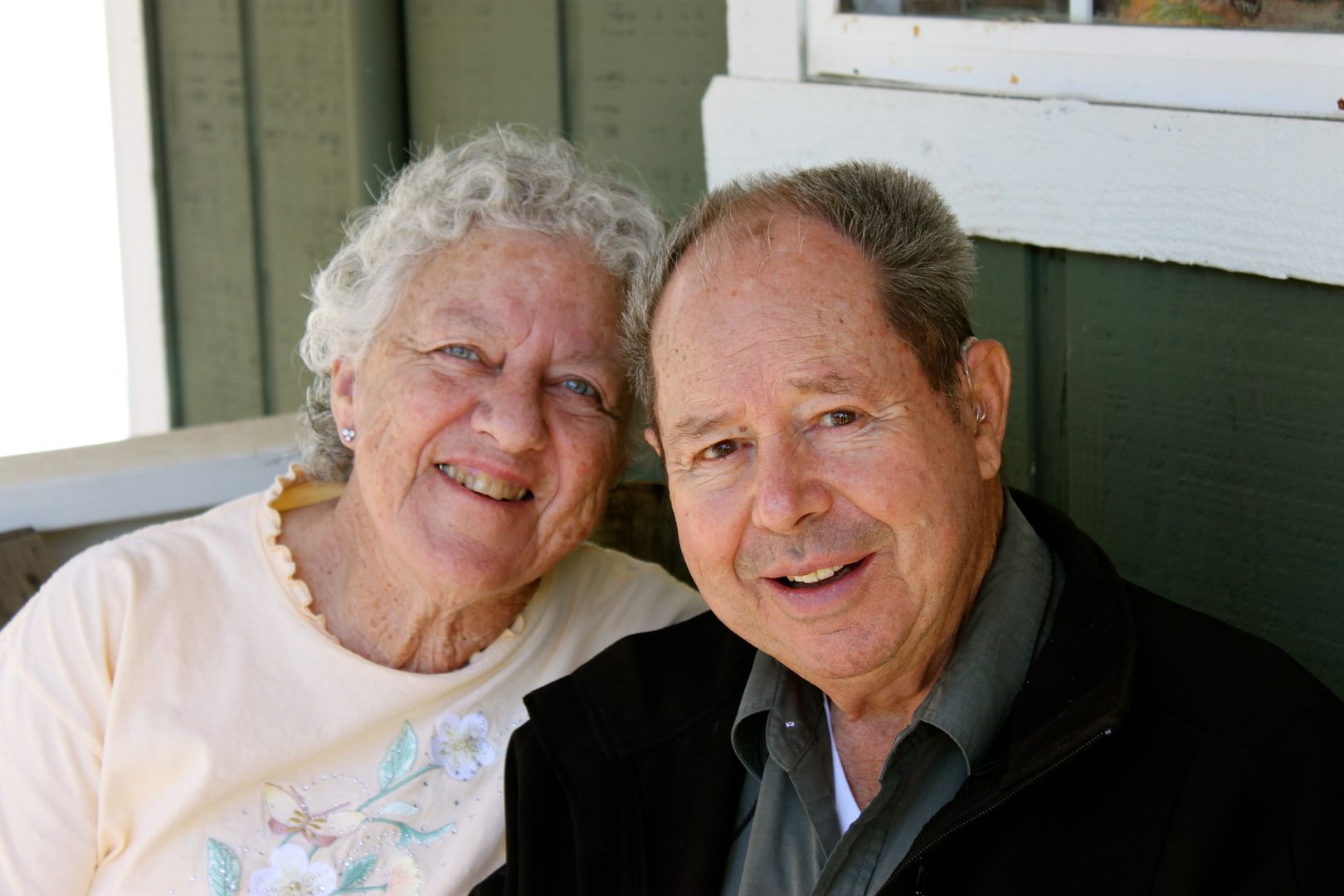 Grammy and Papa posing for a new profile picture for Facebook, Twitter, Goodreads, etc. I think it turned out nice.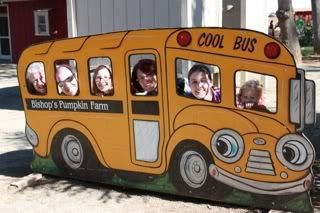 Of course we all had to get in on the fun.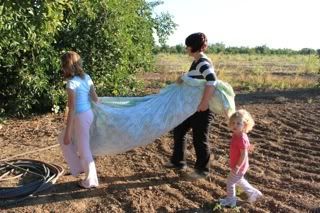 This is me, Adia, and Mercedes carrying all the corn stalks from the "orchard" to my car. (Can I still call it the "orchard" even though there are not as many trees as there once was?) I love that I can get free porch decorations whenever I go to CA.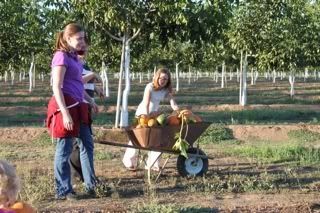 We picked all the pumpkins from Papa's patch.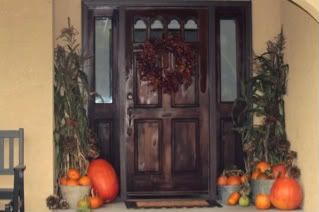 I decorated the porch when I got home with all the goodies I got.
good things:
1. free stuff
2. parties
3. a family who knows how to have a really great time at a thrift store.