This year I almost decided to skip the annual gingerbread house party. That didn't fly with the kids or Jake. I am so glad I didn't skip the tradition. It wouldn't be Christmas at our house without it. We had some great company, delicious food, and way too much fun playing with candy.
We started out the evening with a few videos from
lds.org
. Including one of the brand-new Bible story videos. Jake also showed a video I had never before seen called,
The Coat.
Check it out here
. If that video doesn 't share the Christmas Spirit, I don't know what would. It's adorable and so very sweet.
The last few years, it seems, has brought on a fierce competition. I tried to tell them all it was NOT a competition, but no one listens to me.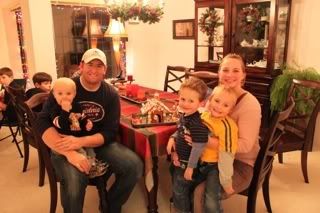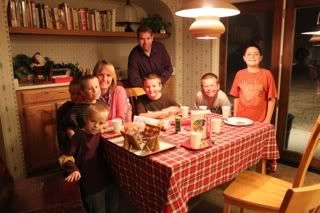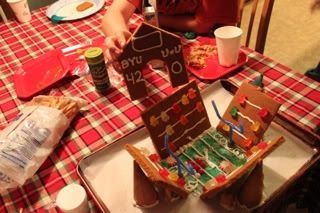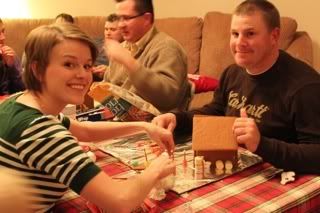 There was no better way to spend the evening than with a handful of frosting, a plate full of goodies, and wonderful friends.
good things:
1. old friends (I
don't
mean age here people.)
2. new friends
3. a home that held us all miraculously